News & Information
The Credit Card Competition Act- #InterchangeWorks
September 1, 2023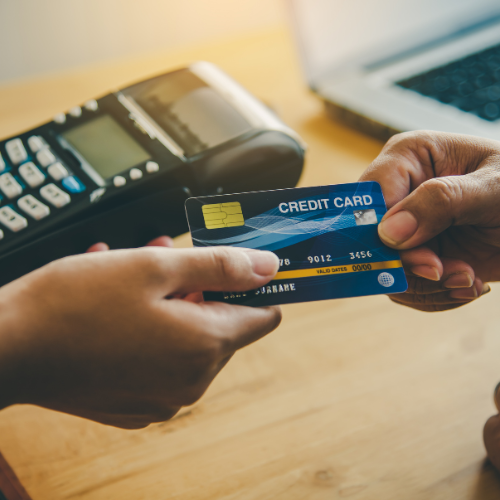 According to the Credit Union National Administration:
Consumers rely on credit cards to build credit and gain access to funds that otherwise may not be available to them. Credit cards offer robust security, fraud protection and are key to financial success. Credit unions are here to help. Interchange fees — which are only a fraction of a cent per dollar transacted — make this possible.
The Credit Card Competition Act threatens credit unions' ability to provide important services to their members. This legislation would impose new credit routing mandates that would place power in the hands of retailers. Consumers, small businesses, and small financial institutions will lose big if this happens.
Interchange fees cover the cost of fraud detection, credit monitoring, and fraudulent purchase protection benefiting both consumers and merchants. Reduced interchange fees pose a real threat to data security, and could raise fraud-related costs for credit unions and banks.
As a credit union, we encourage you to oppose S. 1838/H.R. 3881 and help keep consumers' and businesses' data safe.
---

PFCU's Charter Expansion
February 17, 2023
We're proud to announce that Peninsula FCU has recently expanded to be able to serve the entire Upper Peninsula and also Northeastern Wisconsin! Now eligible for membership are individuals who live, work or worship in the following counties: Alger, Baraga, Chippewa, Delta, Dickinson, Gogebic, Houghton, Iron, Keweenaw, Luce, Mackinac, Marquette, Menominee, Ontonagon, or Schoolcraft Counties, Michigan; Ashland, Florence, Forest, Iron, Marinette, Oconto, or Vilas Counties, Wisconsin!
---
Our new ITMs allow you to bank at any time of day!
September 1, 2020
Banking hours are a thing of the past! With our ITMs you can complete most of your banking needs at your convenience. With a PFCU debit card, you will have access to any account that is linked with your PFCU debit card.
ITM Features
View and see all accounts with balances
Ability to do transactions with all accounts
Make or transfer loan payments
Make or transfer credit card payments
Make up to three transactions in one deposit
Perform account transfers
Print account inquiry balances
Visit any of our branches and try one of our new ITMs!
Go to main navigation